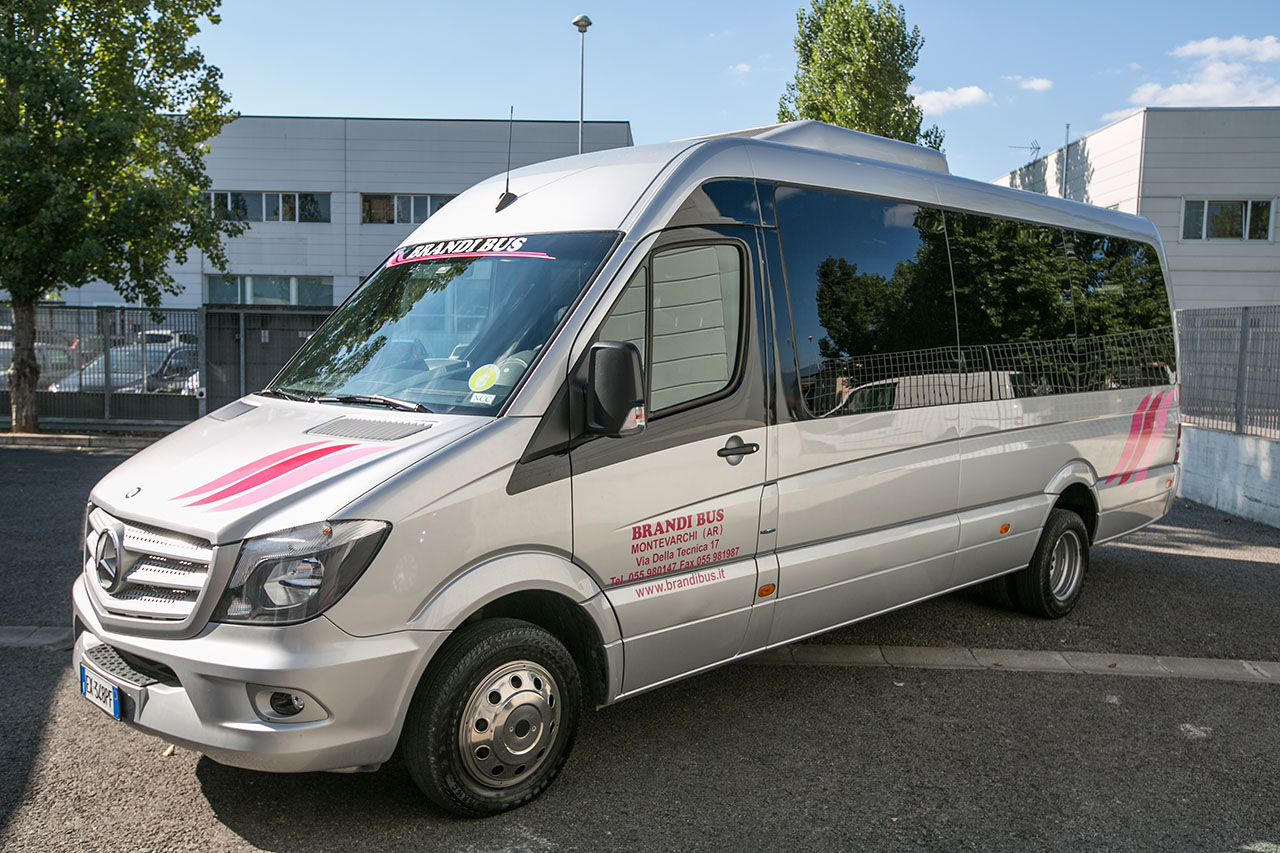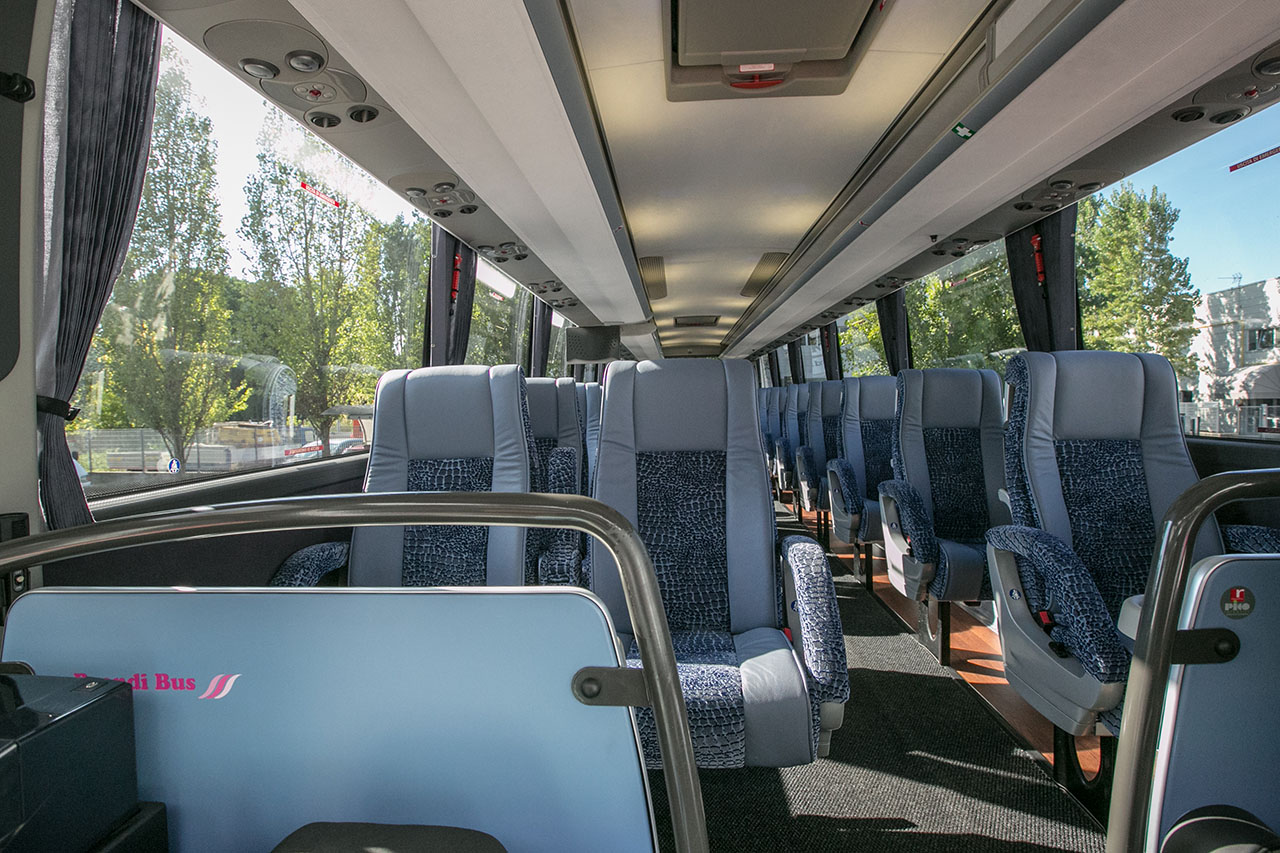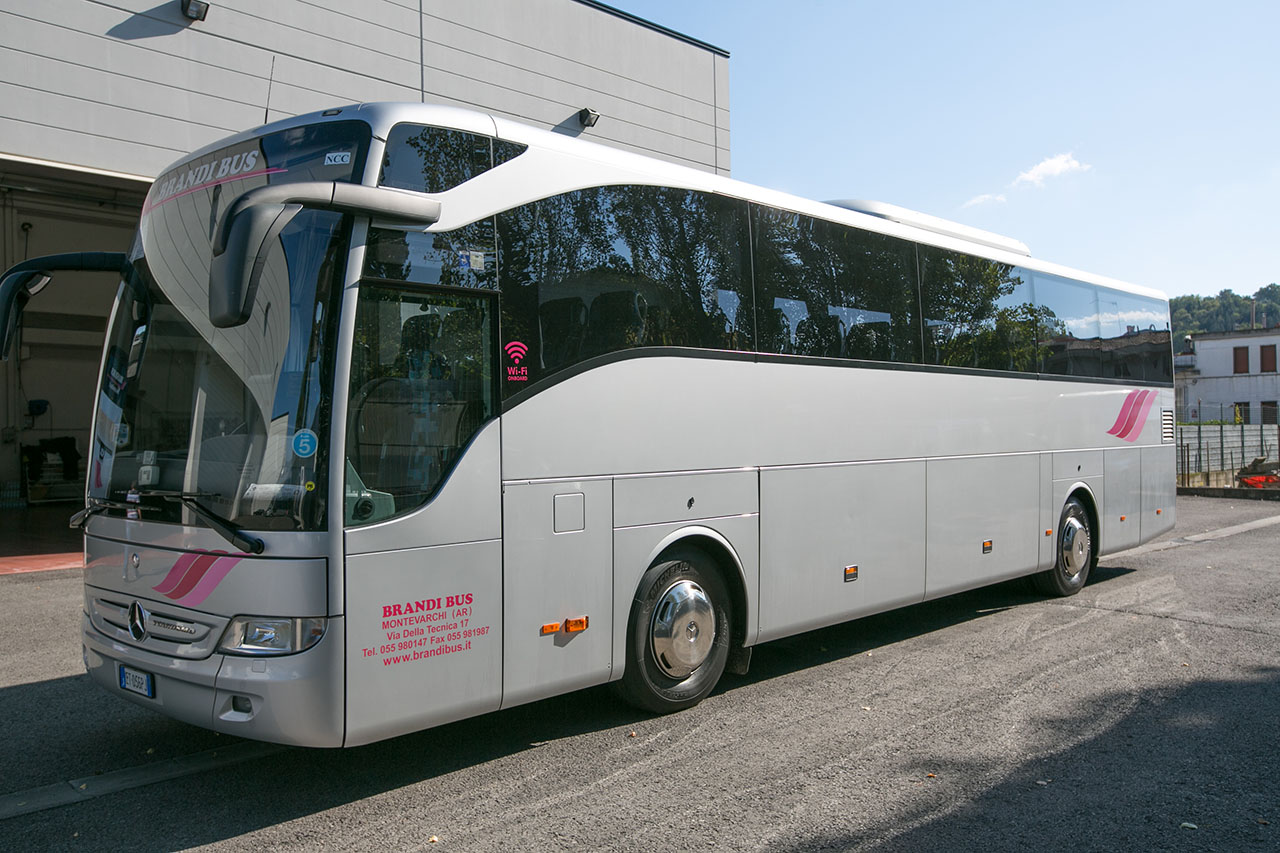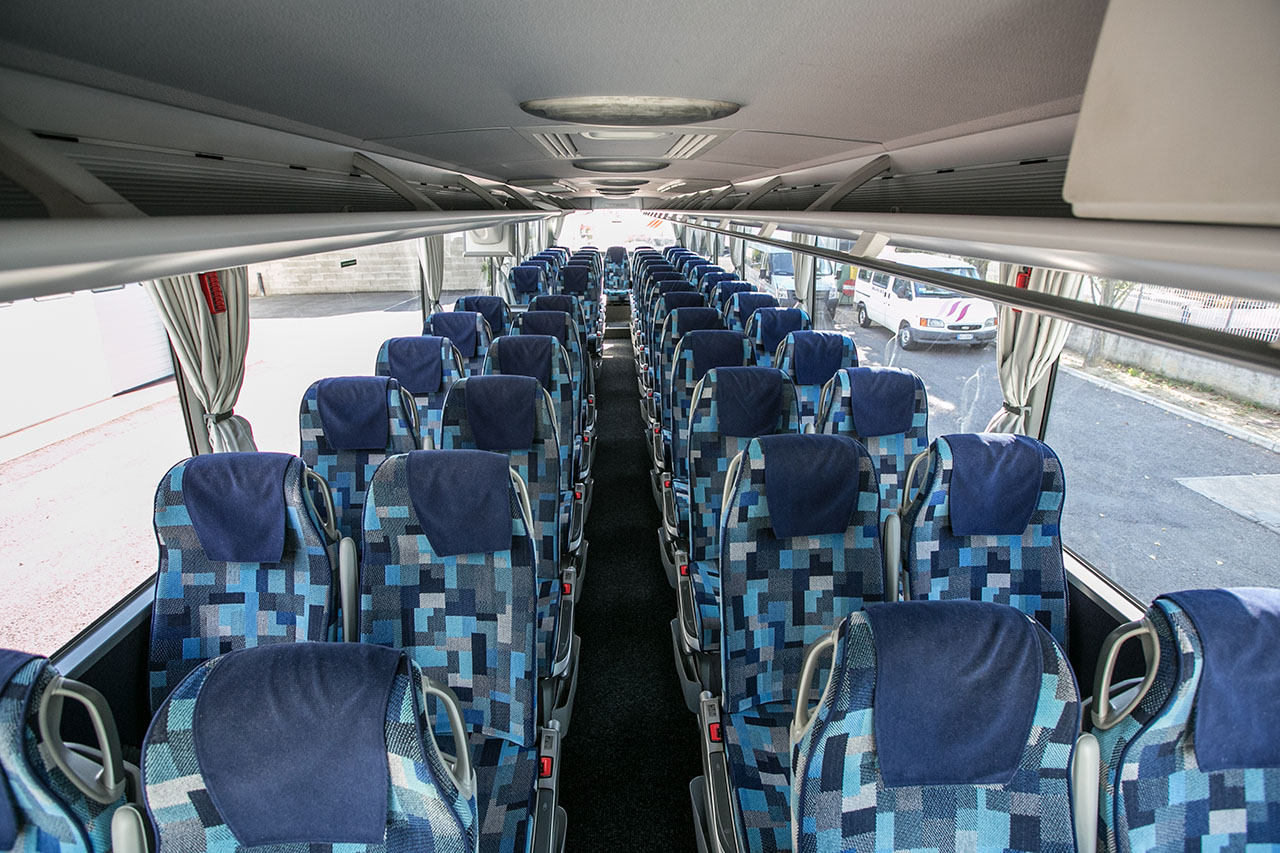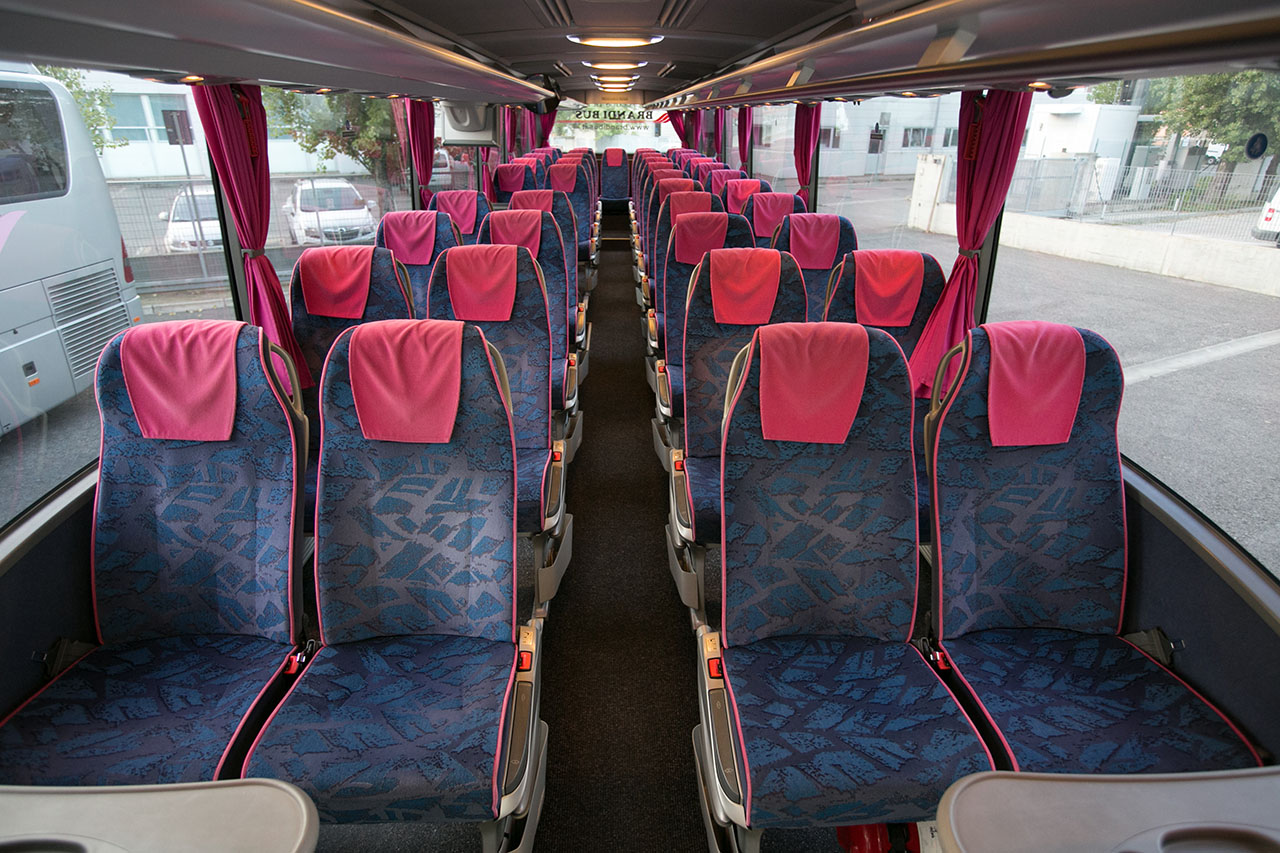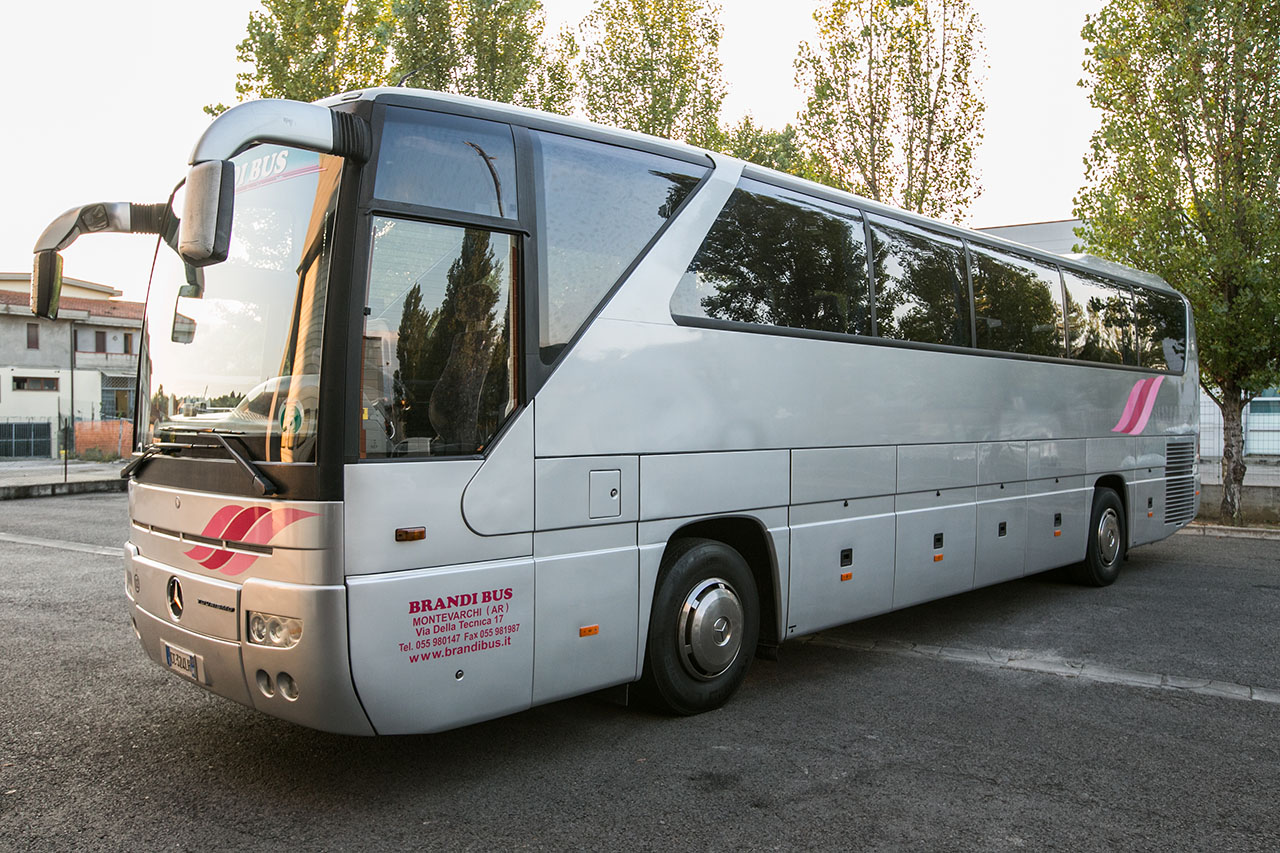 Brandi Bus has a fleet equipped with licenses for rental with a driver issued by the province of Arezzo and the Town of Montevarchi.
All vehicles are inspected yearly and continuously monitored in their performance and in their operation to ensure that they provide excellent service. Brandi Bus coaches are also known for the comfortable and convenient features experienced by passengers.
Each vehicle is equipped with a bathroom, coffee machine, cold drinks, DVD and Wi-Fi (on request), and offers the ideal environment to meet any type of travel need.